My name is Larry Meeker and my wife Carole and I are full time antique dealers.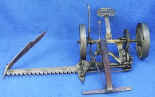 We gave up our day jobs in real estate and general contracting / construction to pursue this "job" over 30 years ago. This website and our sister antique sales website www.Patented-Antiques.com are our means of meeting todays challenges in the ever-changing world of buying and selling antiques. Our two antique related websites have been online for going on 20 years now.

My initial education in the antique business began as a child in the 60's working with my mother working the curbside in New Jersey during monthly "junk" pickup week. The concept of one persons junk being another's treasure held meaning back then. I remember those days and early experiences of "antiquing" vividly and fondly.
Times have changed, and over the years we have seen the world of antiques and the process of both acquiring and selling
antiques go through many major changes.
Our main buying and selling interests center on early patented, mechanical and technology related antiques
dating from the beginnings of the Industrial Revolution and up through the 1920's or so. Tools / Technology and Scientific related Antiques as well as Americana, General Store, and related antique advertising are of particular interest. We refer to this as Americana with a purpose.

These patented and mechanical antiques come from the home, shop, farm, or office. We are active and enthusiastic buyers, dealers, brokers and sellers of unusual items in the many categories of antiques and vintage collectibles. We buy, or can help you sell your quality antiques and collectibles in these related fields, be

it a single found piece, something that was inherited, or a collection that was assembled over the years.
Click any of the headings in the left column for more information on specific categories of antiques we are interested in buying, sell, and deal in, and can help you with. Click the links in the right column to see hundreds of examples of past sales. See the FAQ page to learn why some of the prices have been removed.
Please Consider: In order for me to help you I must know what it is you actually have. After reviewing this site and understanding the types of antiques that we deal in, if you have similar antiques you want to sell outright, or have us help you sell on consignment, please contact us by email at AntiqBuyer@gmail.com . Please include as many details as possible, including your phone number.
Vague descriptions like I have a "mining light" to describe the "TIP" miners carbide lamp at the left are not going to work. For example, there are old similar looking carbide lamps that sell for no more than $20 on the open market. Others can sell for $200 or more. There are even a few that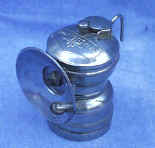 will sell for $2000 or more. I need to see, or know what is you have in order to know if it is of interest, or if I can help you.

On top of that condition of the piece can dramatically change the value. The carbide light on the left is worth approx. $100 in nice condition. Beat up, dented, or otherwise damaged it would struggle to go $20. Mint in the box, it might bring $200 or more. The end value of antiques and collectibles is all in the details, and one needs to know them to act.

It is like that for all categories of antiques and collectibles that we deal in. The end value of a piece is all in the details, and without knowing or seeing them it would be like me asking you what my car is worth without telling you whether it is a Porsche or Volkswagen. And that is even before the condition is discussed. Condition can affect the price or value of a given antique more than you can imagine.



I get inquires every day related to antiques from folks who have things to sell, and I just do not have time for guessing games that I am often-times asked to participate in. In order to be able to help you, or participate intelligently in the conversation, I need to know what you have, or see what it is you have. Simple descriptions with requests asking me to name a price or asking if I am interested without pictures, prices and descriptions do not work.

Requests for free appraisals for something I have not seen are impossible. Requesting offers for things I have not seen or are not in front of me are are a waste of time. Please see the FAQ page for more on all of this.

This is not, as some suppose, a game of cat and mouse. That is not what antique consignment sales or outright purchases are about. Or how I operate when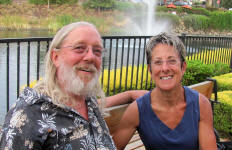 buying antiques. When antiques are sold on consignment from my page I am here to help you sell your antiques for the most possible. I only get paid for successful sales, or not at all. When buying outright there is sometimes a negotiation process, and I can not always just say yes, or be able to help you, but I am a serious, knowledgeable dealer and seller of antiques and collectibles and in order to be able to help you I need to be as informed as possible to be able to help or to buy.

We hope you enjoy our site, and that you will consider our services should you have some neat pieces you want to sell, or need help selling. This can and should be a win-win situation where everyone comes out feeling good, and we await your contact. We can provide numerous references from past clients to attest to our honesty, fairness, and integrity when buying & selling antiques.

Finally, I don't know about all of you, but I like to see who I'm going to be doing business with. So here we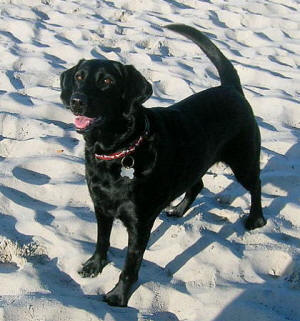 are!

And here is Madison, our now 14 year old Black Lab. (now dead) She is our real inspiration, always happy, always ready, and she never complains. She loves to do whatever we are going to do, although she would like to go swimming or go to the beach more often. When you need a friend, or a change pace, she is there ready and willing. And yes, she does sleep in the bed.
A Tribute to Madison
We buy and can help you sell quality Antiques Contact Us.
For further info on consigning / selling your antiques with us please see our FAQ page, the Appraisal / Selling Page and the Selling Your Collection Pages.

Our current offering of Antiques for sale are at our sister Website Patented-Antiques.com.
PLEASE NOTE
Due to time constraints, a full time work schedule, and the large volume of free appraisal and general information requests that we receive everyday, it is not possible for us to respond to all individual requests for general information about every item, or give free online evaluations / appraisals of your antiques that are not for sale. Please see the FAQ page for more info on this.

Thanks for understanding!!
Thank you!!
Larry & Carole