My name is Larry Meeker and my wife Carole and I are full time antique dealers. We have been conducting our antiques business on a full-time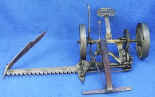 basis for nearly 40 years. Our two antique related websites have been online for approx. 30 years. This website and our sister antique sales website www.Patented-Antiques.com are our means of meeting the challenges in the ever-changing world of buying and selling antiques.

Our main buying and selling interests focus on early patented, mechanical and technology related antiques dating from the beginnings of the Industrial Revolution and up through the 1920's or so. Tools, Technology, and Scientific related Antiques as well as Americana, Advertising, General Store, and related antiques are of particular interest. We refer to this as Americana with a purpose.

These patented and mechanical antiques come from the home, shop, farm, or office. We buy and sell quality antiques and collectibles in these fields, be

it a single found piece, something that was inherited, a collection that was assembled or other.
Click any of the headings in the left column for more information on specific categories of antiques we are interested in buying. Click the links in the right column to see hundreds of examples of past sale results. See the FAQ page to learn why some of the past sale prices have been removed.
After reviewing this site and looking at the types of antiques we buy & sell, please contact us by email at AntiqBuyer@gmail.com if you have similar antiques you want to sell. Please include as many details as possible, including overall pics and your phone number.
We hope you enjoy our site, and that you will consider us should you have some neat pieces you want to sell, or need help selling.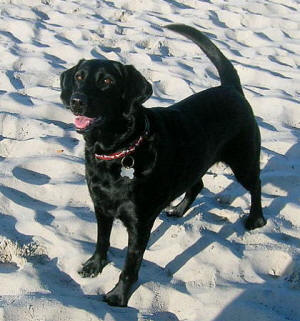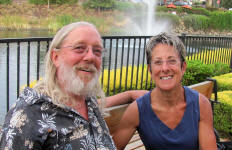 Finally, I don't know about all of you, but I like to see who I'm going to be doing business with. So here we are!

And here is Madison, our 14 year old Black Lab. (now dead) She was our real inspiration, always happy, always ready, and never complains. She loves to do whatever we are going to do, although she would rather go swimming or go to the beach more often. When you need a friend, or a change pace, she is there ready and willing. And yes, she does sleep in the bed.
A Tribute to Madison
PLEASE NOTE
Due to time constraints, a full time work schedule, and the large volume of free appraisal and general information requests that we receive everyday, it is not possible for us to respond to all individual requests for general information about every item, or give free online evaluations / appraisals of your antiques that are not for sale. Please see the FAQ page for more info on this.

Thanks for understanding!!
Thank you!!
Larry & Carole